A while back, I mentioned that some of Daphne Guinness' personal couture collection would be on display in the windows of the Madison Ave. location of Barneys New York in NYC. The display is in conjunction with the Met Ball and the Alexander McQueen exhibit Savage Beauty at the Met.
Well, as luck would have it, I had a chance to pop by said windows on my recent trip to NYC: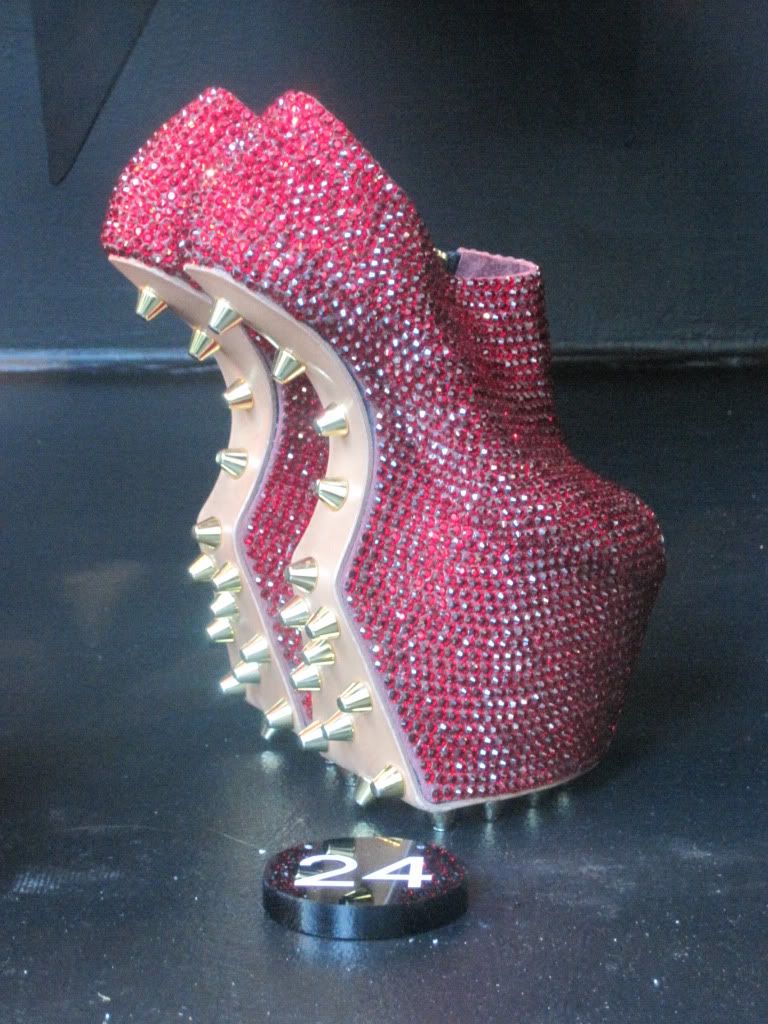 I'm willing to bet Dorothy never dreamed of ruby slippers quite like these.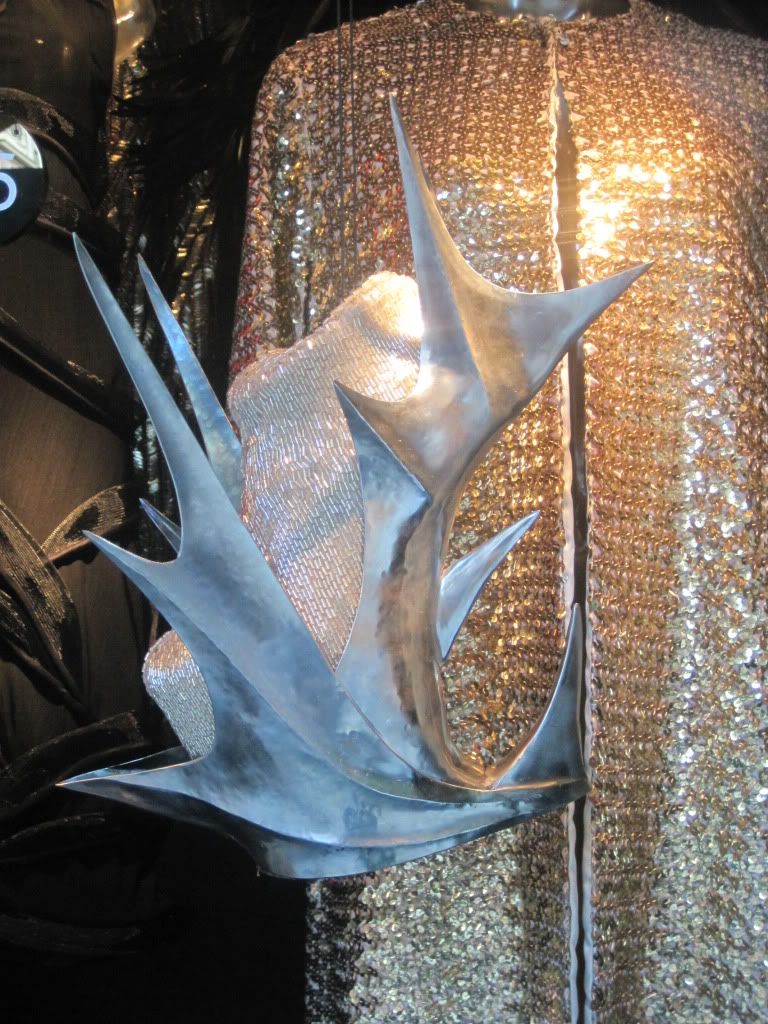 More in-sane shoes.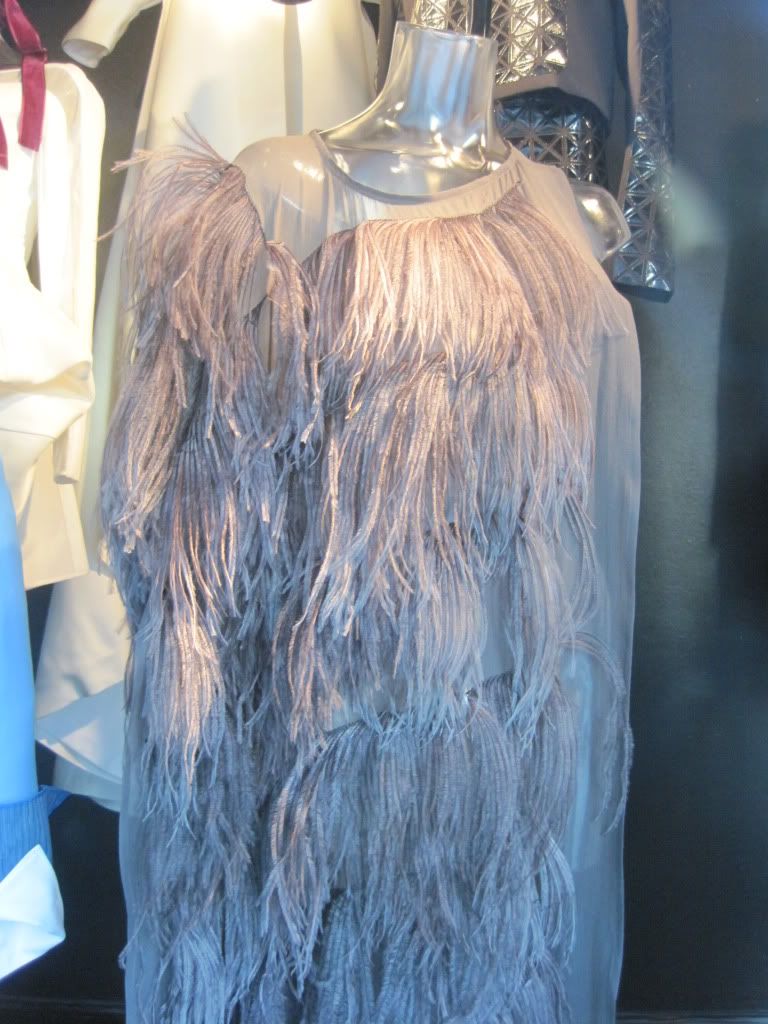 They still had the window set up behind which Ms. Guinness dressed for the Met Ball:
---